The year is almost over and it's time to get ready for a successful finish to 2022.
Let's look at five things you can do right now to make the most out of the last few weeks of the year.
This will help you to plan ahead, stay focused on your goals and take care of yourself so that you're ready to hit the ground running in 2023.
5 ways to finish the year on a high note
For the audio experience of this blog check out episode 50 of Get Confident with Johnelle Hosking here.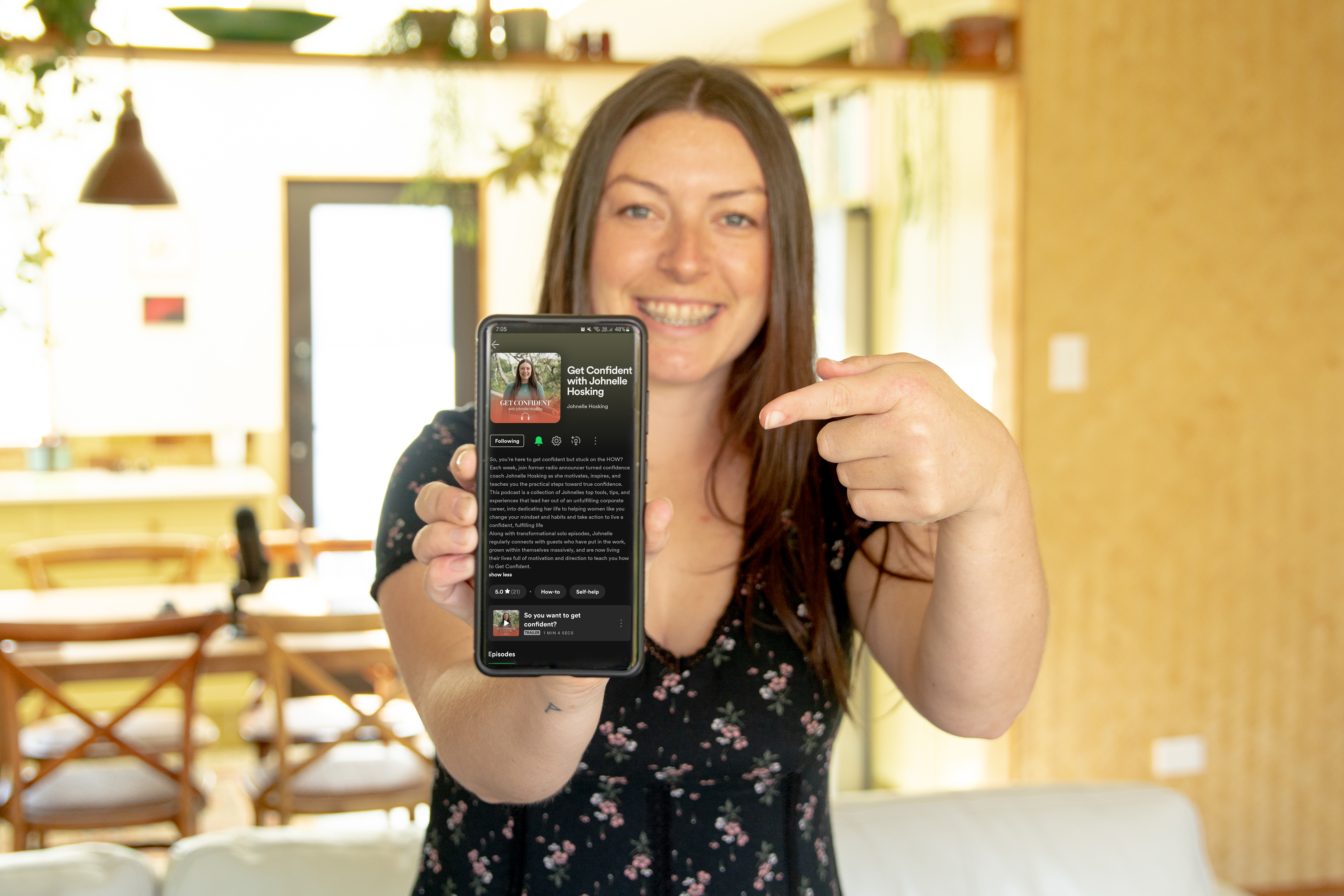 1) Close any looming tasks or actions from the year
It's important to take time to close out tasks and projects that you have been holding onto. While it can be difficult to finish things that may no longer bring the same joy they once did, it is important to recognize those tasks and begin taking steps towards completion in order to create more personal satisfaction. Getting organized now brings many benefits into the new year - by closing tabs and completing to-do lists, there's a sense of accomplishment that helps build momentum for the future.
2) Treat yourself and celebrate all that you've done
This year has been an incredible journey, and it calls for a celebration! Whether you have a team to celebrate with or not, treating yourself is a great way to recognize how far you've come and the achievements you've made. One of my virtual women circle attendees recently shared that her grandmother buys herself presents to commemorate her accomplishments. Personally, I'm doing something special for myself by taking myself out on a date where I've booked an energy clearing. Through my own life and business, I took on several projects this year including:
Becoming a women's circle facilitator in a 12-week-long course

Releasing making my Get Confident podcast with a new episode out each week

Creating a new website and updating my branding

I facilitated the Confident Women Series, a 3 part series with 6 hours of content around women's confidence with almost 100 participants

Not to mention leaving full-time employment to work on my business full-time!
All these accomplishments call for some celebration!
3) Take time for reflection
As this year draws to a close, it's important to reflect on the past twelve months. Reflection is essential to growth and change, allowing us to gain insight into what is and isn't working in our lives. From clients who have secured promotions to those who've changed careers - and even started their own businesses - each year has its successes, and taking time to think back over them is beneficial.
Without creating intentional space for reflecting on our progress and outcomes, we often find ourselves stuck in patterns that we repeat unconsciously. Through reflection and awareness, however, we can break out of these patterns and become free to live with satisfaction and purpose. That's exactly what I did when I went from unhappily employed to being self-employed with hours drastically cut back - it sure makes life feel good! If you want to switch things up as well, engage in some honest reflection, and see where it leads you.
4) Give yourself time to prepare! (be organised)
Make sure you're prepared for the upcoming holiday season, with Christmas day at the forefront. Write down a list of to-dos, ingredients for grocery shopping, and gifts that still need to be purchased. Put yourself in a good position by having a plan and getting into action with it. If you're winding up work over the holidays, make sure to have both personal and work-related lists ready so that nothing is forgotten about.
For me, Christmas is pretty low key but I have my high school bestie's wedding in January so I need to be organized for her big day plus I'm helping to organsie her Hen's which is a lot of work.
Think ahead and get organised as early as possible!
5) Schedule downtime to relax and refresh over your holiday
While we're talking about getting organised, you can organise downtime too. In our December Virtual Women's Circle, we discussed various methods of taking care of ourselves over the Christmas season. These include moderation when consuming things such as alcohol and unhealthy foods. Having alone time to read, journal or meditate to stay grounded throughout the holidays. It is important to still find ways to enjoy our time without overdoing it. For me, this means going paddleboarding, sunbathing, and taking walks.
Planning some downtime is an essential part of optimizing your holiday's so you don't come back in the new year needing another break!
Here's your checklist of 5 ways to finish the year on a high!

Close any looming tasks or actions from the year

Treat yourself and celebrate all that you've done

Give yourself time to prepare! (be organised)

Schedule downtime to relax and refresh over your holiday
Checkout Get Confident podcast episode with more insights into the 5 ways you can finish the year on a high note here.